Uniqlo wanted to go a step further in its social networks and reach its most digital version.👍🏼

IDEA: We gave Uniqlo's communication a spin and turned their IG feed into a display window of its universe, by using a friendlier tone of voice, exploiting the apps full potential and generating highly dynamic and entertaining content with videos and gifs. ✨
We also celebrate the brand's first anniversary in Madrid with a brand new creative concept:

Madrid X Uniqlo, Uniqlo x Madrid.🎉

We contacted 12 local brand lovers that wear our clothes and had tagged us on posts in the recent year, and we turned them into the protagonists of the campaign.
They chose a place in Madrid and a piece of clothing from Uniqlo, and they shared their own personal relationship with the brand. 🤳🏼


We designed posters that combined the best of Madrid with iconic elements from Japan, we launched a digital challenge on IG, we held workshops at the brand flagship, and we created a special edition tote bag with @Josearoda. ♥️
Agency: Mut Agency Barcelona
Creative Direction: Nuria de Arizón
Art Direction: Mireia Heras + Mara Sánchez
Copywriting: Alba Ruiz + Beatriz Salmerón






The German supermarket chain, wanted to consolidate its brand personality and make its creative concept even more recognizable with the phrase "lo que vale mucho, cuesta muy poco", in English this can be translated as valuable things cost very little.👌🏼

IDEA: The supermarket brochures were the advertising materials that arrived at our clients houses, so we decided to turn them into the main focus of our communication. 🎈





We transformed the brochures into stories that revolve around our products: we talked about the January belt-tightening as if it were a steep, but appetizing mountain, we presented the oriental gastronomy through their culture, and we used some popular sayings to show how much we resemble animals. 👉🏼
*We get goose bumps with this recipe.


*'Se nos pone la piel de gallina' literally means 'our
skin looks like a chicken' but it's an expression to say 'we get goose bumps'.
*Between stoves we feel like fish in the sea.
*There are pets that fight like cat and dog.
'Llevarse como perro y gato' literally means 'to fight like cat and dog'.









Agency: McCann Barcelona
Creative Direction: Maite Carillo
Art Direction: Marina Muñoz
Copywriting: Alba Ruiz






The Catalonia government decided to close down bars and restaurants to keep the Covid-19 spread under control during the second wave. 📣

IDEA: We wanted to help all the local bars. That's why we created a creative concept that calls on people to keep spending on bars and restaurants, but in a takeaway format. 🍕 We present: Lo que no gastes en bares, gástalo en bares ('what you don't spend on bars, spend it on bars'). 🌮


We wrote a manifesto and designed posters and stickers that we distributed in bars in Barcelona. 🎉 We also launched this project on social media, sharing all our content and advertising different local bars and restaurants. 😜

We reached 100K between Instagram and LinkedIn. Restaurants, food magazines, foodies and other influencers like @audrey_satan, @la_prados or @laconseguidora shared our campaign. 🍾


In addition, at Christmas we created some very special coupons: vouchers for 'patatas bravas' and beers, delicious dinners to take away and XXL-sized breakfasts. 🥞☕️

We encouraged people to spend on local restaurants with a clear message:

This Christmas, bars are the gift. 🎁✨

With this campaign we shared on IG we helped our favourite restaurants and bars the only way we know: with creativity and, well… a few rounds of beers, of course. 🍺😉


Spec Work

Art Direction: Max Gener
Copywriting: Alba Ruiz + Beatriz Salmerón




Every year, when summer time comes, Decathlon launches products to enjoy this season: inflatable goals, balls, kites, frisbees, snorkelling goggles… 🏓

IDEA: All of Decathlon's summer products are designed to make us play and stay active during the holidays, but we don't really need them to have fun, do we? Having fun is entirely up to us. 😉







The Summer has hidden in Decathlon campaign presents Decathlon's products in an interactive and original way, because the most important thing is not the product, but the experience it brings. 🎉

The idea is to create a special App with which all our customers will be able to play the traditional 'hot and cold' game in our flagship stores with their kids. 👩‍👩‍👧‍👦





The aim?

To find the summer products hidden in our stores. Once they find them, they will read the following message:

Congratulations, you've managed to find the XXXX, but you've already spent 15 minutes playing together! 😉👏🏼
This campaign will also take over the streets with billboards and posters with a hidden message that will be revealed when the sun hits the canvas. ☀️ Yes, summer's heat🌡 will bring the experience to the user.

We'll also bring the campaign to our social media, because if everything good from summer is hiding in Decathlon, why not hide it in our IG? 🏖👉🏼
Spec Work

Art Direction: Marina Muñoz
Copywriting: Alba Ruiz






Tea Shop wanted to refresh its networks with more dynamic and interactive digital content. 🌈

IDEA: We made our own content creating funny gifs ✌🏼, original pictures, and Tik Tok challenges to modernize the IG profile and engage with the brand's primary target audience. ✨




















Now it has become a much closer and fun brand, with ideas, tips and surveys that expand their brand universe with more qualitative content. 💫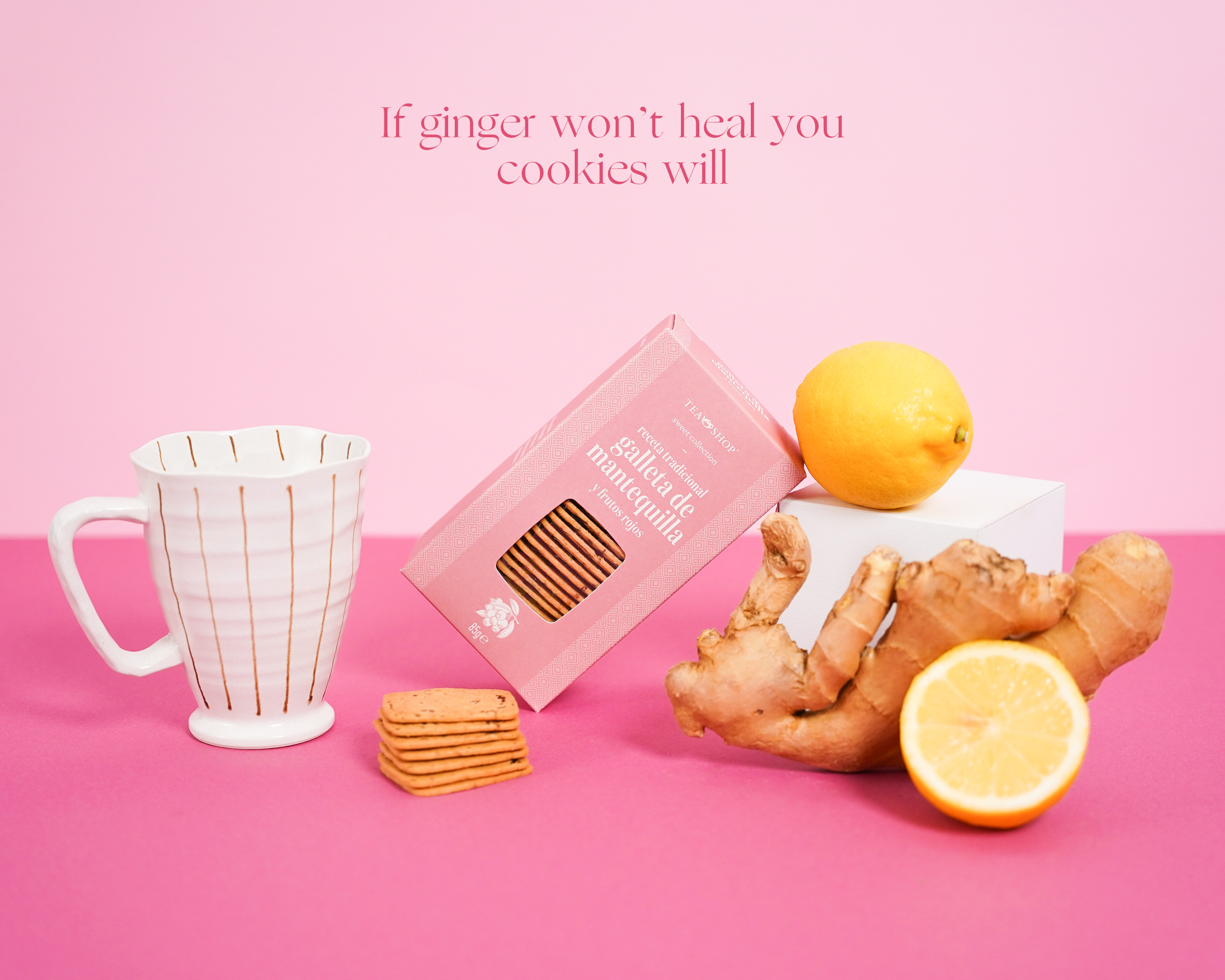 To have hope is to believe that what's to come is better, and we're pretty sure that if we think of a brighter future with a cup of tea in our hands, all our wishes will come true. 🍵 We prove so with this video that we created to wish everybody a Merry Christmas from Teashop. 🎄





This Christmas belongs to all those who have a wish.
To those who desire that distances do not exist to feel much closer.
To all the people who dream of a more sustainable world.
The ones who want us to maintain good customs on these dates.

At Tea Shop, we believe that with a cup of tea all your wishes can come true.
And if we are able to fix the world with a cup of tea, if drinking it feels like all our worries go away... What can we not achieve?

To wish is to believe that whatever comes, will be better.
So, you just take care of dreaming, that we'll make it to take your tea wherever you are.
Merry Christmas Tea Lover!

Agency: Mut Agency Barcelona
Art Direction: Mireia Heras
Copywriting: Alba Ruiz